Birthday parties for children are pleasant and unforgettable occasions that bring together friends and family to celebrate a child's special day. A birthday party can be celebrated in so many ways. It can be a small intimate function with friends and family or a grand-themed birthday celebration. When planning a big celebration, most people hire a themed birthday party organiser so that they may enjoy the event without stress. Birthday party coordinators handle all of the details and ensure that the event runs smoothly and that everyone has a good time. 
A themed birthday party organiser will have a wide selection of birthday themes that you can choose for your celebration. A theme based on the child's interests or favourite characters will help to make the party more exciting. Superheroes, princesses, pirates, animals, sports, science and movies are all popular topics.
Responsibility of birthday party organisers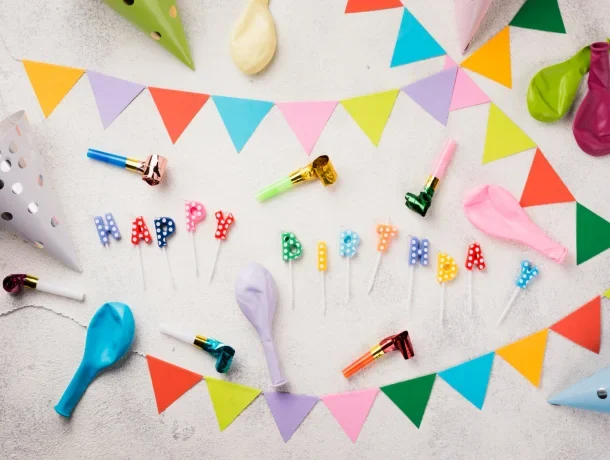 A themed birthday party organiser's tasks can vary depending on the type of event, the precise services provided, and the client's preferences. 
They plan and send out invites well in advance, including all pertinent information such as the date, time, location, RSVP information, and party theme (if relevant).
They use many decorative props such as balloons, banners, streamers, and dinnerware that match the colours and characters linked with the theme to decorate the party area.
They manage to plan age-appropriate activities and games to keep the children involved and entertained. 
Birthday party organisers may also set up a DIY craft station, a treasure hunt, activities, face painting, or a dance party with their favourite tunes.
They plan a themed birthday cake and make sure to meet any dietary needs of the attendees. Serve a selection of kid-friendly snacks, finger foods, and beverages.
They make gift bags, return gifts or party favours for guests to take home as a thank-you for attending the party.
They hire a photographer to shoot photos of the memorable moments to guarantee you have high-quality recollections of the occasion.
A themed Birthday party organiser also makes sure that children may require breaks or rest periods during the party. They make a specific location for them to relax if necessary.
 If the celebration will be held outside, the birthday party organiser will have a backup plan in place in case of inclement weather. 
The themed birthday party organiser is in charge of planning and coordinating all parts of the birthday party, such as picking a theme, locating a venue, and determining a day and time.
They collaborate with the client to create a budget for the party and ensure that all expenses remain within the budget.
If any issues or unanticipated challenges develop during the event, the organiser is responsible for dealing with them as soon as possible and as effectively as possible.
Following the party, the organiser makes certain that the venue is cleaned up and that any decorations or supplies are removed and properly stored.
A themed birthday party organiser keeps clear communication with the client during the planning phase and during the party, keeping them informed of progress and requesting agreement for critical decisions.
Finding the best-themed birthday party organiser for children in Bangalore
You can search for a themed birthday party organiser in Bangalore by doing the following:
Search engines such as Google can help you find birthday party organisers in Bangalore. You can get relevant results by searching for terms like "birthday party planners in Bangalore" or "birthday event organisers in Bangalore."
Search local directories, company listings, or classified advertisements in Bangalore to get contact information and services for birthday organisers.
Look for birthday organisers on popular social media platforms such as Facebook, Instagram, and Twitter. Many event planners and organisers use these channels to promote their work and services.
Request suggestions from friends, relatives, or coworkers who have previously organised birthday parties in Bangalore. Finding dependable organisers might be aided by word-of-mouth referrals.
Websites that specialise in event management might assist you in finding birthday organisers in Bangalore.
Read reviews and experiences from former clients of Bangalore birthday organisers on review websites such as Google Reviews, or Justdial. This might offer you a sense of their reputation and service quality.
Once you've compiled a list of potential birthday organisers, contact them to discuss your needs and compare their services and rates before making a final decision.
Please keep in mind that the availability and contact information of birthday organisers may vary over time, so it's always a good idea to double-check the information using current sources.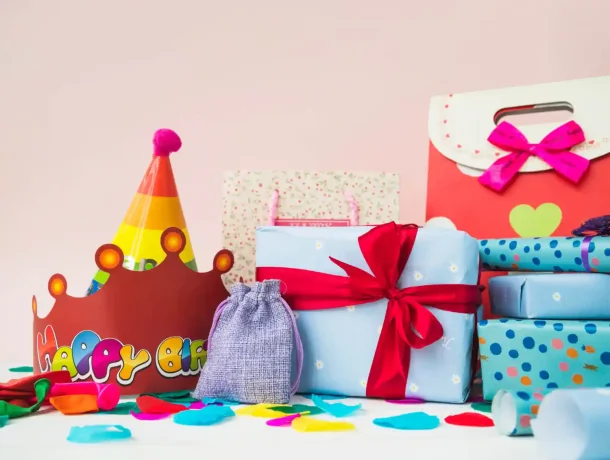 Birthday parties retain a particular place in the hearts of children for a variety of reasons. They allow children to feel cherished, appreciated, and connected to their loved ones. The excitement, fun, and memories made during these celebrations become an important part of their youth, shaping them into joyful and confident adults. The amazement and enjoyment that birthday celebrations offer make them particularly exceptional and memorable experiences for children.
Birthdays provide an opportunity for youngsters to congregate with their friends and family, strengthening social relationships. Friendships are celebrated, and new relationships are formed, cultivating a sense of belonging and camaraderie.
As children get older, each birthday represents another year of personal development and growth. Children take delight in the passage of time, feeling accomplished when they hit new milestones like entering a new grade, mastering new skills, or meeting new friends.
Birthday memories are imprinted on a child's heart for the rest of his or her life. The delight of blowing out candles, cutting the cake, and making wishes with friends is something that youngsters remember far into adulthood.
Kids enjoy celebrating with their friends by playing games, singing songs, and indulging in tasty sweets. The laughter and delight shared at the celebration create a happy atmosphere that leaves an indelible impression.
Birthday celebrations are important for children, and they are a treasured custom that produces lasting memories and fosters a sense of self-worth and belonging.
Conclusion
Birthdays are significant milestones in a child's life that are eagerly anticipated with excitement. They have a special place in a child's heart because they commemorate the passage of another year by giving joy, laughter, and memorable experiences.
A themed birthday party organiser plays a major role in birthday celebrations and the primary purpose is to provide a stress-free and joyful event for the client and their guests. The organiser allows the customer to relax and focus on spending the wonderful day with their loved ones by taking care of all the arrangements.