Unique party table decorations are important in establishing the tone and ambience of the event. They can convey the event's subject, style, and formality, influencing how visitors feel and interact. Table decorations, such as centrepieces, dinnerware, and linens, add to the visual attractiveness of the gathering area. An average table may be transformed into an eye-catching focal point with the right decorations. 
Unique party table decorations
Party table decorations that are creative and unique set your event apart and make it truly unforgettable for your visitors. Here are 10 unique party table decorations that you can choose for your next special event.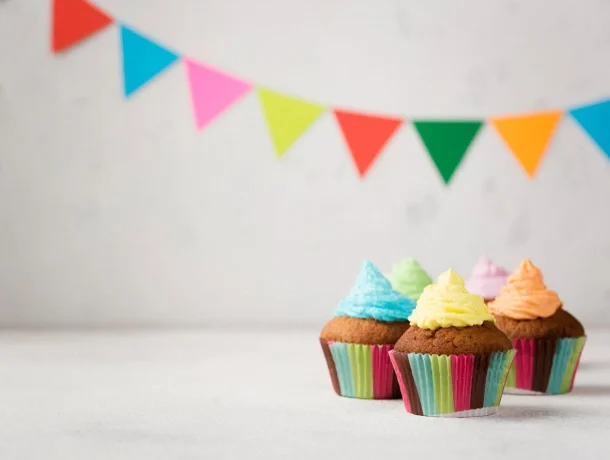 Glass bowls and vases: Fill glass bowls or vases halfway with water and float fresh flowers or flower petals on the surface this makes beautiful and unique party table decorations. For a creative touch, you can also add floating candles.
Moss table runner: Use a beautiful moss table runner to cover the entire table making it a unique party table decorations. It can be combined with other natural components such as wood, bark, or twigs to create a woodland or enchanted garden ambience.
Edible Centrepieces: Arrange fruit, cupcakes, or sweets in elegant displays to make edible centrepieces kids will love these unique party table decorations. A macaron tower, a fruit-filled cornucopia, or a cupcake tree can be both gorgeous and tasty.
Terrariums: Miniature terrariums filled with succulents or air plants can be used as individual place settings or as a centrepiece. They provide a contemporary and environmentally responsible accent and unique party table decorations.
Geometric Shapes: Use geometric vases, candleholders, or tablecloths to add geometric shapes to your design. They can provide a modern and visually appealing accent to your table.
Balloons: Place tiny balloons inside larger clear balloons and fill them with helium to make them float at different heights over the table. It's a fun and eye-catching ornament.
String fairy lights: Beneath a sheer or translucent tablecloth. A dreamy and ethereal environment is created by the gentle, luminous effect of string fairy lights to make unique fairy table decorations.
Bouquets of fresh herbs: Instead of standard floral arrangements use bouquets of fresh herbs (such as rosemary or lavender) or edible flowers as centrepieces. They can serve as both fragrant decorations and culinary garnishes.
Personalised Place Settings: Use custom name cards, little gifts, or handwritten notes to create personalised place settings for each guest. It demonstrates consideration and makes guests feel special.
Puzzles and coloured pages for kids: This is a unique party table decorations that will be loved by kids.If you are hosting a birthday party. Use interactive place mats with puzzles, colouring pages, or trivia questions to engage guests and kids and keep them entertained during the event.
Decorating your party space
Decorating the party area is an important part of event preparation since it creates the tone and setting for your gathering. the common decorating props for a party space include balloons, personalised banners, photo walls etc. 
Balloon decorations
A balloon decoration is an excellent way to add a festive and eye-catching decoration to a birthday party. Balloons can be customised to meet the party themes, colour scheme, and size of the party. Balloons are adaptable and popular decorations that may be used to create a joyful and enjoyable mood at a variety of events and festivities.
Balloons are available in a number of colours, shapes, and sizes, allowing you to select options that complement the colour scheme or party themes of your celebration. Their brilliant colours can instantly improve the aesthetic attractiveness of an area. Balloon bouquets or arches, for example, can be utilised as focus points to draw attention to specific areas of the party site, such as the entryway, dessert table, or dancing floor.
Personalised Banners
A personalised banner for the party is a great way to personalise your event decor. A bespoke banner can make any event more memorable and unique, whether it's a birthday, anniversary, wedding, or other celebration. You can make your banner out of a variety of materials, including paper, cardstock, fabric, or vinyl. Choose one that complements the party theme and style of your celebration. Banners are a visual focal point of party decor. Customised banners can be created to complement the party's theme, colour scheme, and general aesthetic, boosting the event's decor and mood.
A personalised banner can serve as a celebration's thematic focal point. It gives guests a quick visual clue about the subject or purpose of the celebration. Helping to create a unified and engaging experience. Personalised banners provide a personalised and decorative element to celebrations, enhancing the whole experience. They add a sense of distinctiveness and importance to the event, serve as photo opportunities, and contribute to the theme and mood, making them a vital feature of party planning and decor.
Photo wall
A photo wall provides customers with interactive entertainment. It provides an activity that keeps people involved and entertained, particularly during the event's downtime. Photo walls promote social interaction among visitors. Friends and family members frequently gather to snap group shots, which fosters connections and allows guests to socialise and bond. Photo walls can be used as thematic decor, enhancing the topic or colour palette of the party. They can include appropriate props, backgrounds, and decorations that correspond to the chosen theme.
The photo walls are appropriate for guests of all ages. Posing for pictures is enjoyable for children, teenagers, and adults alike, making it a diverse form of entertainment. Photo walls are quite simple to erect and may be customised to fit your budget. Incorporating a photo wall into your birthday celebration may enhance the entire experience, boost engagement and interaction among guests, and produce memorable memories that the birthday person and visitors will appreciate for years to come.
Paper lanterns
To add a whimsical touch to your party site, hang paper lanterns of various sizes, shapes, and colours. Paper lanterns provide a welcoming and cosy ambience by emitting soft, pleasant light. Paper lanterns offer a touch of beauty to the table setting. Their soft glow adds a bit of sophistication to the birthday table, making it feel more sophisticated and visually appealing. Paper lanterns are available in a variety of sizes and colours, allowing you to select solutions that complement the colour scheme or theme of your celebration. For a vivid and dynamic effect, mix & match different lantern sizes and colours.
Paper lanterns can be hung from the ceiling, set on the table, or utilised as centrepieces. This adaptability allows you to be creative in their arrangement and use. Because of their adaptability, you can be creative with their placement and arrangement, giving aesthetic appeal to the table. Using paper lanterns to decorate your birthday table can change the space into a visually appealing and inviting atmosphere. Because of their versatility, elegance, and warm light, they are a wonderful choice for improving the entire ambience and appeal of the event.
DIY tassel garland
A tassel garland may be an excellent addition to birthday table decorations, improving the overall aesthetic and creating a joyful and joyous environment. Tassel garlands come in a variety of colours, making it simple to select tones that complement the colour scheme or theme of the celebration. Their colourful and flamboyant presence brings life and excitement to the birthday table. The hanging tassels move gently in the breeze or when touched, producing an interesting and dynamic visual feature. Tassel garlands can be customised to meet a variety of party themes. Whether you have a vintage, bohemian, or tropical theme, you may find tassel garlands that complement the chosen aesthetic, boosting the overall cohesion of the decor.
Some tassel garlands allow for personalization, such as for example, you can select specific colours or add personalised phrases. This allows you to customise the garland to the birthday person's tastes or insert personalised inscriptions. Tassel garland is a versatile and eye-catching decoration that can improve the overall look and feel of a birthday table. Its vibrant colours, fluid movement, and thematic versatility make it an ideal choice for increasing the joyful atmosphere and generating memorable memories.
Conclusion
Unique party table decorations are an important aspect of event planning since they enhance the entire experience and ambience. They have the ability to transmit meaning, encourage interaction, and improve the aesthetics of the event, making them an essential component of every successful celebration or gathering. Table decorations for milestone events such as weddings, anniversaries, and birthdays can symbolise the significance of the occasion, making it feel even more special. Table decorations contribute to the aesthetic balance of the event space. They give tables depth, texture, and colour, keeping them from looking bare or uninspiring.